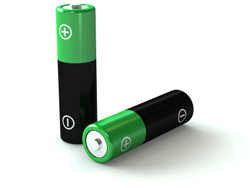 Lithium Batteries
Ever since January 11, 2010, when Hazardous Materials docket HM-224F was published concerning Lithium batteries, the entire global shipping and transportation industry was very concerned that the ability to send lithium batteries via air transport was going to be severely restricted in the United States.
In January 2010, the DOT proposed to remove exceptions for small lithium batteries (Section II of the Lithium Battery packing instruction numbers of the IATA/ICAO Regulations), effectively making them fully regulated Class 9 hazardous materials like their medium and large-sized counterparts.
Change of Direction
Approval today, April 5, 2011, by the U.S. House of Representatives of HR 658, the Federal Aviation Administration (FAA) Reauthorization and Reform Act, which includes a provision directing the U.S. Department of Transportation (DOT), to ensure that its regulations governing the air transport of lithium ion or lithium metal batteries and products that contain or are packed with these batteries are no more stringent than international requirements in place at any time. The one exception allowed is the continuance of the U.S. prohibition of air shipment of lithium metal cells and batteries on passenger aircraft.
The House approved HR 658 by a vote of 223-196 and will have to reconcile it with a Senate-passed bill that does not include any provisions pertaining to lithium batteries. The battery provision, offered by Transportation and Infrastructure Committee Chairman John Mica (R-FL), was approved by a bipartisan vote of 251-168.
Chairman Mica's harmonization amendment directs DOT to not issue or enforce any regulations regarding the air transportation of lithium metal cells or batteries, or lithium ion cells or batteries, or products that use them, that are more stringent than requirements pertaining to lithium batteries in the 2011-2012 Edition of the ICAO Technical Instructions for the Safe Transport of Dangerous Goods by Air or any future amendments to those instructions.
Although this Approval is not a Final Rule yet in the transportation regulations of the USA, it gives the transportation industry and shippers of Lithium Batteries the insight necessary for them to make business decisions on the future ability to transport lithium batteries by air in the United States.