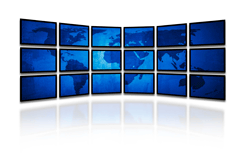 Effective August 1, 2011, FedEx Ground will require all hazardous materials shipper papers to be completed and submitted electronically using one of the following methods:
a FedEx® electronic shipping solution,
a FedEx® recognized hazardous materials vendor software application,
a FedEx® Compatible Solutions Program application, or
a custom solution that has the ability to transmit hazmat shipping information electronically
Similar to IATA FX-18 for FedEx Express dangerous goods air shipments, this requirement is intended to reduce errors in data entry, provide accurate emergency response information and improve the overall safety of transporting hazardous materials.
This new requirement is only applicable for shippers using FedEx Ground for transporting hazmat shipments.
To learn more about each available solution listed above, please visit the following URL on the FedEx website:
http://www.fedex.com/us/hazardous-materials/current-requirements/index.html
Did you know...
The
Bureau of Dangerous Goods, Ltd.
is a FedEx recognized software vendor with its
ShipHazmat
web applications and CD software.
We have developed a specific web solution called
ShipHazmat Ground
to help shippers meet this new requirement. This easy-to-use solution will be available August 1, 2011 in conjunction with the FedEx Ground requirement.
Important Note:
We are running a very special promotion for all users who sign up at
www.ShipHazmatGround.com
through December 31, 2011. Please visit any of our websites to learn more!